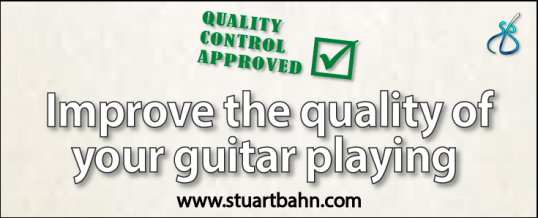 So you've learned lots of chords and scales, you've developed a decent sense of time, and you have a nice armoury of phrases to use in improvisation. 
But how does all of this actually sound when you play?
Fret-buzz and guitar playing
Try recording yourself playing a familiar chord-based tune and listen back with a critical ear. Are the notes clean and pure or are you getting fret-buzz ...
Continue Reading →