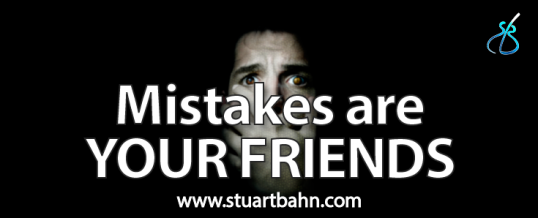 Why mistakes are you friends
If you are not making any mistakes on the guitar, either you are amazing or, more likely, you are playing material that is well within your current level of ability. Playing well within our abilities is desirable when performing live or recording. These situations require good performances that are free from mistakes for obvious reasons.
The practice room however is where we should strive to improve our abilities. This could mean developing ...
Continue Reading →