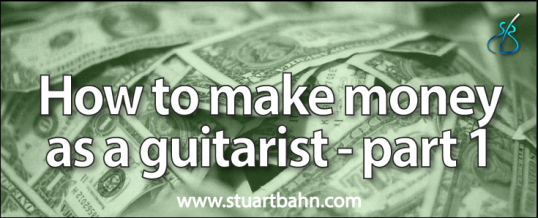 Making money as a guitarist is very achievable as long as you have taken your guitar playing to an adequate level.
Teaching guitar, performing live and getting booked for 'sessions' are probably the most lucrative areas. Even within these fields though there are many options to consider.
This first of two articles on how to make money as a guitarist, focuses on making money through guitar teaching.
Are you good enough yet?
Before we get started on the different ways to teach guitar, let's just clear one thing up: you do NOT need to be world-class in order to teach guitar.
Developing our guitar skills is a life-long pursuit. Nobody ever reaches a point where they feel that they have finished learning the guitar; there is always a ton more work to do!
Most people that will come to you for lessons will be beginners.
So, if you have developed your skills to a reasonable level and you're willing to invest time in becoming a good teacher, you may well be ready to start teaching guitar right now.
OK, on to the different ways to make money by teaching guitar…
Making money as a guitarist by teaching
Teaching your guitar skills and knowledge to others is an excellent way to make money with your guitar. It doesn't require any huge upfront costs and there are a vast numbers of people out there that would love to learn to play the guitar even half as well as you do.
You can:
Teach guitar from home
Teach guitar at your students' homes
Teach guitar in schools and colleges
Teach guitar via Skype
Make money teaching guitar from home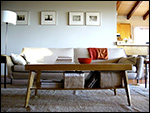 Teaching guitar lessons from home is a very desirable way to make money as a guitarist.
In order to make a success of guitar teaching at home, it's not just enough to play well. It's essential to develop your material and methods over time and market yourself appropriately.
If you do a good job of this, your reputation will grow and you can make a full-time career out of teaching guitar from home. Delivering guitar lessons from home means that you earn all the time you are working and have minimal costs.
Other benefits to teaching guitar from home
Teaching guitar lessons from home means the there are no additional parking expenses for you. It means that there are travel costs. It also means work ends when the guitar lesson ends, and you don't then have a long and possibly tiring journey home.
The other benefit of teaching guitar from your own premises is that all your teaching material is at hand. So long as you're organised, this can really help you to be a good teacher and it's better for your guitar students too.
Make money teaching guitar at students' homes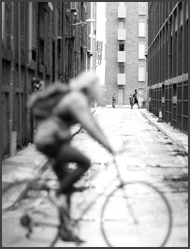 Whilst it might seem a good idea to bring in more students by offering to go to them to teach guitar, think carefully.
Teaching guitar at other people's homes can have problems and costs that you may not initially see. In addition, it has an impact on how much money you can make in a given time period.
A worked example
Imagine, for example, that you were to teach four guitar students for one hour each.
Let's say it takes 15 minutes travelling to each one. It would take 5 hours of your time to do so, plus your journey home.
So for your 4 hours of teaching it's actually taking you 5 hours of your time – plus the journey back home. That's one extra hour of your time.
One extra hour might not sound much, but what else could you be doing with that hour?
You could be at home finding ways to promote your growing guitar teaching business.
You could be writing exercises to use in other future guitar lessons.
You could be finding other ways of making money as a guitarist, such as joining a band.
You could be practising.  You can achieve a lot in an hour!
And what if you were late travelling to a lesson? Do you cut that lesson short (and lose money) or do you arrive late at all the other lessons after that one?
If you teach guitar from home, on the other hand, all your students come to you. So, it's very hard for you to be late … though not impossible!
Why else should you teach guitar from home?
Finally, and perhaps most importantly, you will be a much better guitar teacher in your own environment. Rather than arriving anywhere out of breath or stressed from travel, you'll be more relaxed and will have all your notes and teaching materials to hand.
It's not practical to carry all your guitar teaching material with you to lessons, and you can't know in advance exactly what you're going to need for every student you visit – unless you're completely inflexible.
For this reason, working from home, where you're able to dig out written material in a matter of seconds, is my recommended approach for making money teaching one-to-one guitar lessons.
Making money teaching guitar in schools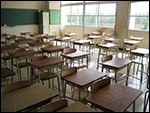 There is plenty of money to be made teaching guitar in schools and colleges. But this can be a little harder to get into than teaching guitar from home, which you could start doing immediately.
Do a little research though, and persevere, and you'll have a better chance of finding a way in. Find out if schools in your area already have a guitar teacher.
Find out also if they run things on a one-to-one basis or if they prefer classes of small groups. Make contact with the current guitar teacher if it's possible. Let them know who you are and that you are available if and when they ever decide to leave.
You should also find out if the school operates their guitar tuition via a 'music service', as is often the case in the UK. This is the music education wing of the local government. If you have these departments in your area, make contact with them too.
How much money can you make teaching guitar in schools?
Teaching guitar in schools will usually make you less money per hour than teaching from home. One big advantage though is that guitar lessons will usually take place during the day when it may be harder to teach students at home.
So, potentially, the money you make teaching guitar in schools could be in addition to any money you make teaching guitar from home in the evening or weekends.
Filling up your daytime hours with school teaching could therefore be a great way for a guitarist to make money, if your daytimes are currently free.
Another advantage is that you won't have to worry about maintaining a teaching space at home, which could be inconvenient if you live in a small room at present.
Teaching guitar lessons via Skype
Teaching Skype guitar lessons or Skype music theory lessons can also be a good way to teach and make money as a guitarist, but there are difficulties:
You will need to market yourself to the rest of the world. This means you are taking on the competition around the world, who are also trying make money teaching guitar via Skype!
This form of teaching is a little restrictive in that it's harder to address issues such as guitar technique, which is more easily dealt with in person.
You will of course also need an excellent internet connection and a quiet space from which to do the lesson.
Teaching in a room where your baby sister is chasing the cat and the dog is chasing its own tail in the background, is obviously not ideal from a teaching point of view; even if your students find it entertaining!
Conclusion
So, these are the main ways to make money as a guitarist through teaching, and my immediate advice on getting started.
If you're serious about making money through guitar teaching and you'd like more help on making a success of it, then you can also take a look at my 'Be A Guitar Teacher' video course. In it I share with you everything I've learned in more than 15 years of being a professional guitar teacher:
Click to check out the 'Be A Guitar Teacher' video course
Remember, you don't have to commit to just one of guitar teaching approaches we covered here; you can try several.
You can also combine your teaching with some of the possibilities I go over in How to make money as a guitarist – part 2.
If you liked this article on how to make money by teaching guitar please share it with others.
photo credit: Stewf via photopin cc
photo credit: amanda-esque via photopin cc
photo credit: I want to ride my bicycle via photopin (license)